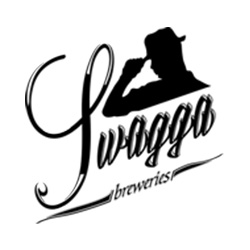 Swagga is about representing yourself in a way that commands respect in everything you do
Swagga was born on a Saturday morning in March 2013 when three friends who love beer decided to make their own. 'We never want to run out of beer again' they said…. Our beer found its place in the Premium segment of the market, designed to be truly drinkable session beers.
Our brew master brew our beers only from the finest malted barley, hops water, with absolutely no additives.
Our range includes Swagga Blonde, Swagga Red, Swagga IPA, Swagga Porter, Swagga Weiss, Swagga Country Ale and Swagga Apple Cider. Our beers are sold in 30 or 50 litre kegs as well as 6, 12 and 24 bottle cases of 440ml bottles.