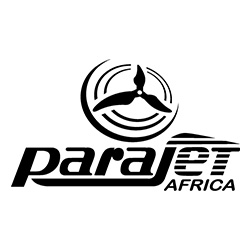 Parajet Africa is the official distributer for Parajet Paramotors and trikes for the African continent.
Our focus is on providing the highest quality Powered paragliding and powered trikes to a broad spectrum of clients, including recreational flyers, law enforcement, surveillance, game industry, and anti-poaching.
Our factory in based in Dorset England.
Research and development is key in manufacturing world leading products and this is where parajet excels. It is for this reason that our Paramotors are often copied but never surpassed.
We will be offering a package deal at the show: This will include the paramotor, wing, helmet, radio and a full training course getting you into the air fully licensed, safe and legal.
"Being a Commercial Jet Pilot for 22 years now, I can confidently say that flying a parajet is the safest, most enjoyable and cost effective way of getting into the air."
We will be offering free introductory training days as well as giving away a number of Tandem trike flights.
Weather permitting Parajet Africa team pilots will be performing Demonstration and display flights during the show.