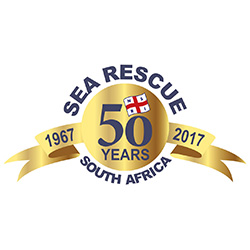 Help us save lives! And stand a chance to win R50 000 every month and R100 000 annually for supporting Sea Rescue! Please visit our stand to become part of this great cause!
Sea Rescue is the charity that saves lives on South African waters.
The National Sea Rescue Institute (NSRI) is run by over 1 000 highly skilled, unpaid volunteers who are on standby day and night throughout the year.
Donations and sponsorships cover our annual running cost of R73.4m. The volunteers save us a salary bill in excess of R250m per annum.
We have 31 bases around the coast; 4 are on inland dams, a fleet of 96 rescue craft, 38 rescue vehicles, 16 quad bikes and 11 tractors. We also have access to a range of helicopters. We enjoy a good working relationship with other emergency services and we believe that it is through team effort that lives are saved.