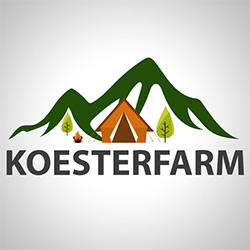 The story of Koesterfontein Glamping Farm
Being glamorous doesn't just happen. It takes a lot of work. And it took a lot of love and work to get Koesterfontein Glamping Farm to its current glamour status. We wanted to share our story with all of you and try to convey just how special this farm is to us. So, today's blog is short and sweet but it reminds us why we are here and will hopefully have you itching to come visit us…
Koesterfontein used to be a functioning bee farm and although the hives are still here and the bees are still buzzing, the focus of the farm turned to glamping when we noticed how many people loved staying on the farm. We bought the farm from my dad, which is in the Koesterfontein area in Magaliesburg, in YEAR to keep my dad's beekeeping legacy alive.
When my dad bought it, the farm already had a beautiful farm house and a tent-like structure with a king-size bed and ensuite bathroom, which we immediately dubbed The Glamping Tent.
Our friends and family loved staying in our farm house and glamping tent and we thought "Why not rent it out to other families at an affordable price?" And so, Koesterfontein Glamping Farm was born. And we've been going strong ever since.