MISSION STATEMENT
To provide Outdoor Manufacturers, Suppliers, Marketers, Travel and Tourism with a platform to interact with the Prime Outdoor Enthusiast, at an exhibition which provides a full spectre of exhibits and entertainment to enable successful interaction to market to your key customers.
COMPANY PROMISE
Leading Outdoor and Adventure Specialists
Cutting edge exhibitions for over 26 years
Creative and innovative team
Conceptualising events and promotions to meet clients needs
Providers of professional service and commitment to clients
Emphasis on excitement, innovation and creativity
Creators of new dimension of understanding of exhibitions
Forever pushing the boundaries of outdoor edu-exhibitions and exploring new ideas to the full
Our ultimate aim is to provide visitors to the Expo with a total Outdoor Experience , that there is no avenue in the outdoor, adventure, 4×4 and travel industry that is left out. By linking in with the key advertising and promotional mediums, we are sure to attract the right target market to the Expo, giving you, the exhibitor, the perfect marketing platform to create a 3d advert to market your product. Our sponsors and we at Outdoor Exhibition Organisers will do everything we can to make the show not only a success but a lot of fun for all too, the rest is up to you!
ABOUT OUR CEO – SHIRLEY SHEARER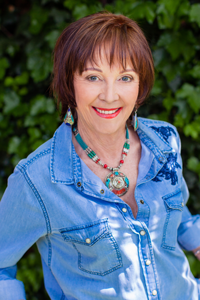 Shirley is a passionate travel enthusiast, outdoor and adventure seeker, blogger and influencer.  If you enjoy my blogs, please contact me to discuss and book to join one of my tailor-made excursions.
Travel has been in my blood from an early age experiencing the many trips to the Kruger National Park and many South African holiday destinations with my parents in the 50's and 60's, which engendered a spirit of wanderlust, wildlife and conservation, in me that has become deeply entrenched in my personal psyche.
South Africa became my playground in the 70's and 80's, with many trips to all parts of our beautiful country and our neighboring Zimbabwe.
The 90's enabled me to further follow my passions and many dreams became a reality from 1992 when I launched the Outdoor Adventure and Travel Expo, at Kyalami Race Track in Johannesburg.
The Expo provided outdoor and adventure companies and destinations to exhibit together at this "first of its kind" Expo in South Africa. Exhibitors and Visitors could now share their own passion for the Outdoors, Adventure and Travel. The Expo has enjoyed continued success over the past 26 years.
The 90's and 2000's have given me wonderful experiences and travel opportunities throughout Africa, the Far East and Europe.
Travel in Africa: Botswana, Namibia, Zambia, Mozambique, Zimbabwe, Malawi, Uganda, Kenya, Tanzania, Zanzibar, Egypt and recently Morocco.
Travel in the Far East: Thailand, India, Bali, Hong Kong, Malaysia, Sipidan, Indonesia and Singapore.
Travel in Europe: Madeira, Portugal, United Kingdom, Ireland, France, and Germany.
The adventures are continuing with exploring of new destinations and sharing with whomever would like to follow my "adventures on the road".