Listen to Pretoria FM radio spot:
Outdoor Exhibition Organisers are thrilled to have St. Stithians College as our new Partner for The Outdoor Eco Adventure and Tourism Expo – Family Festival.  We are getting so excited as the time draws nearer for this the 26th Outdoor Expo from the 25th to the 27th of October 2019.
If you have never attended one of our Expo's before, you are in for a treat as there is something for everyone.  We have interesting talks – e.g. "How to make the most of your overland trip", fascinating exhibitors and good old South African products. For 4 x 4 and overland vehicles, see the likes of Jaguar, SMH Group – Fiat, Alfa Romeo, Jeep, Subaru and others; Great tourism opportunities to consider like The Eastern Cape Gems, Swaziland – Kingdom of Eswatini amongst others, learn some interesting facts about Sharks and peruse some interesting accessories for the outdoors and for "just because"! View our full list of exhibitors.
Should children be bored being dragged along with their parents, they can be left with Nickelbockerdoodlebug who are trained to look after and entertain your little ones or send the older ones to an indoor movie with Socialight. Visit the Kidz Zone.
The parking is easy as you can catch the Red Bus and have fun from the extra parking or hop in a vehicle from SMH which will transport you to the Expo in one of their vehicles!
We have not one but two radio stations – Pretoria FM and Hot FM present at the Expo and they will be interviewing Expo visitors.
Oh but what about the Rugby World Cup Semi-finals?  We have you covered for both Saturday and Sunday mornings to catch the games. Gin and Tonic as well as Draft on Tap and an open Bar with over 17 different food vendors to satisfy your appetite.  Win or lose, we encourage visitors to attend and enjoy the expo afterwards and/or pay for the goods their wives may have bought while they have been at the Rugby
The Scout Cubs will be building the Entrance Tower and doing some amazing things during the Expo.  Visitors who have kids may want to attend one of their meetings during the Show.
Competitions at the Expo include a 16 day Guided 4 x 4 Self Drive tour through Namibia, a Hot Air flight with Bill Harrop's Original Balloon Safaris amongst others.
We are starting to go cashless! Book your tickets online. Credit card and Snapscan facilities at the expo.
SOME OF OUR EXHIBITORS FOR 2019: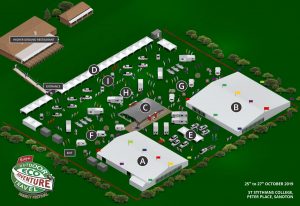 Welcome to the 26th Outdoor Eco Adventure and Travel Expo, taking place from Friday, 25 to Sunday, 27 October 2019. We are incredibly excited for this year's show and all the wonderful changes that will be taking place.
Our first massive change for the show is the venue! This year the Outdoor Eco Adventure and Travel Expo will be taking place on the grounds of St Stithians College in Sandton. We think it'll be great for everyone to have safe and easily accessible parking.
The Outdoor Eco Adventure and Travel Expo provides the discerning outdoor enthusiast with a day out exploring the latest and greatest outdoor adventure offerings – from travel and destinations to outdoor products and accessories – in a family friendly environment. Our range of visitor experiences attract over 15,000 people over the three days.
Family is important to us and that means animals too. We support many conservation organisations, non-profit organisations and rural early-learning education programmes.
What's on Offer
The Outdoor Eco Adventure and Travel Expo is a truly outdoor exhibition for the whole family. Visitors get to explore new industry trends and products, the extensive array of 4x4s, caravans, tents, outdoor accessories and holiday destinations. All this combined with picnic spots, fun activities, live entertainment, good food, craft beer, gin bar, champagne and oysters and more, guarantees an exciting day out for all!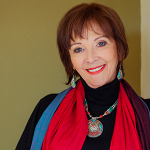 "This year we have added more very exciting components, to ensure we keep being creative, offering our exhibitors and visitors an experience and not just a static show."
Shirley Shearer
Managing Director of the Outdoor Eco Adventure and Travel Expo